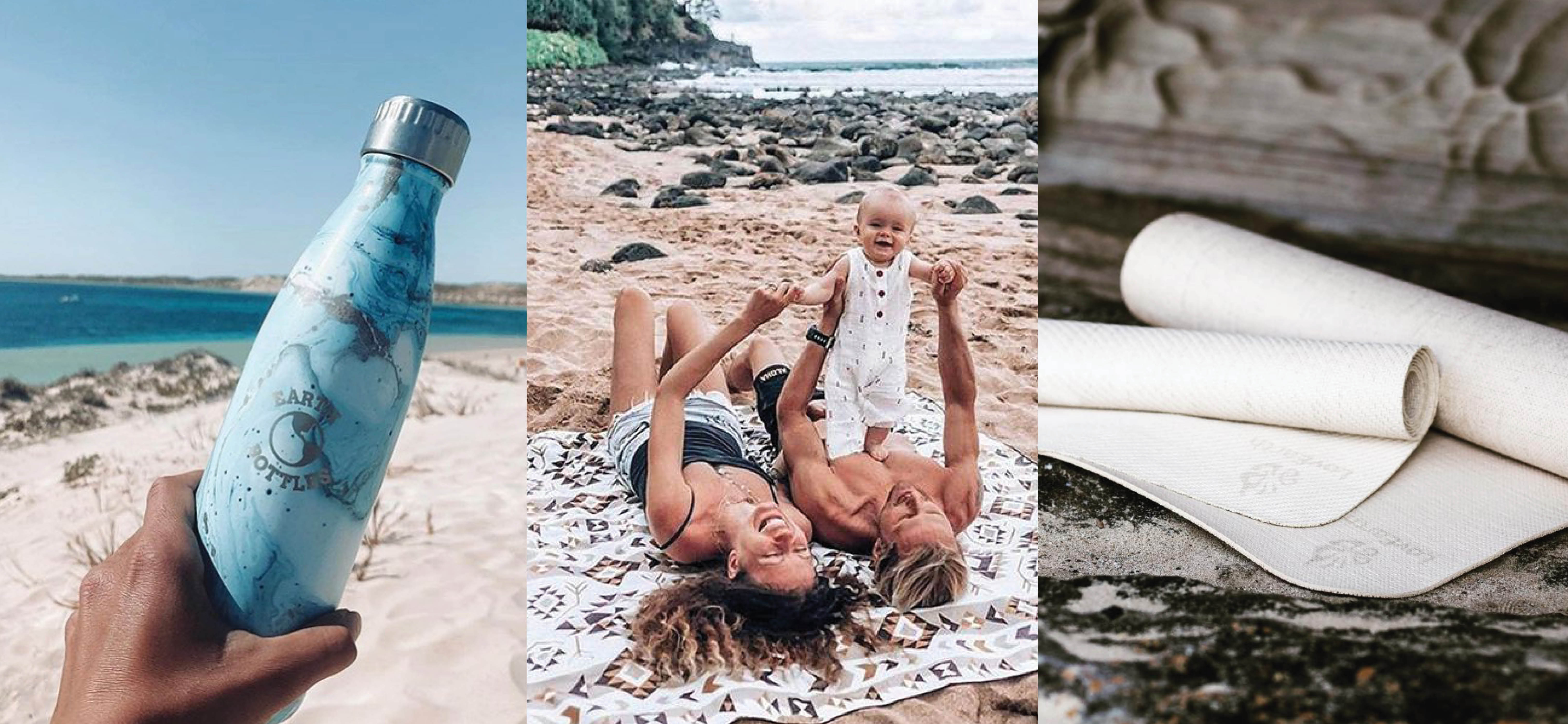 02 Dec

The Ultimate Top 10 Aussie Gift Guide for Any Health and Wellness Lover.

2020 is almost over. Yeehah! Hooray! Hallelujah! Are there people in your life who deserve a little somethin' somethin' this holiday season, just as a reward for surviving this strange year? For the person in your life who likes (or needs) a bit of self-care, or perhaps is a self-confessed health and wellness lover, we've collated the best list of Australian wellness gifts to give this Christmas.

1. Recycled yoga mats

For a beautifully made, plastic-free yoga mat, check out the Australian company LovEarth, saving the planet one yoga mat at a time. LovEarth's mats are made from natural materials and are fully biodegradable, so they won't hurt the ocean. Also, you can send them your old yoga mats for a free Yoga pass. Namaste.

https://www.lovearth.com.au/shop

2. Facial cleansing oil

It may seem counter-intuitive, but cleansing your face with oil is so good, you'll never go back to regular face wash. The gentle mix of botanical oils in Babs Bodycare's Facial Cleansing Oil gently removes dirt, impurities and make-up, all in one go. It'll leave your skin feeling softer and silkier than you ever thought possible. Even if you have naturally oily skin, it's the way to go.

https://babsbodycare.com.au/shop/

3. Salts of the Earth bath bomb

Not only can the right bath bomb make bath time a little more fun, it can turn it into a health retreat. Salts of the Earth Bath Bombs combine pharmaceutical grade sea salt with magnesium chloride and Epsom salt, as well as MSM Powder and Witch Hazel, to hydrate skin, improve circulation, decrease inflammation and heal sore muscles. You'll feel like a queen. Pop into a local centre to get yours today.

4. Activewear

We all know the truth here – you don't have to be active to have a wardrobe full of activewear. The hot brand of the year is Australia's own P.E. Nation, started in Sydney in 2016 and since seen on the likes of the Kardashians and other huge stars. It's got everything from basics to streetwear, so jump on the bandwagon and get some high fashion for your workouts.

5. Lavender oil

With a wealth of uses, lavender oil is every nature-lover's best friend. It can help ease headaches, soothe insect bites, relax tension, and even improve sleep. Warratina Lavender Farm's roll-on lavender sticks are the perfect way to unwind. Just rub it on your temples and pulse points, and feel your troubles float away.

https://warratinalavender.com.au/shop/household/essential-oil/

6. In Praise of Veg – Alice Zaslavsky

Writer, broadcaster, social media sensation and food queen Alice Zaslavsky (also known by her social media name, 'Alice in Frames') has a new book hitting shelves in December. This gorgeous cookbook is full of veggie-focused recipes, covering everything from light salads to hearty dinners to sticky date puddings. It's colourful, it's health-conscious, it's the perfect gift.

7. Honey Body Scrub

For the softest skin known to humankind, use this gentle exfoliator from Salts of the Earth, made lovingly from raw honey, vanilla extract and sugar. Sounds delicious, right? The only thing tastier than eating it, will be the compliments you get on your glowing skin. Also available in your local centre.

https://saltsoftheearth.com.au/salt-products/honey-body-scrub/

8. Tesalate towels

The Australian-designed Tesalate towels are the hot item this summer. No more sandy, sticky beach towels that accidentally exfoliate your skin as much as they dry it – the fabric in Tesalate towels is fast-drying, lightweight, and won't let sand stick to it. Tesalate also have a workout towel with a safe antimicrobial additive built into the core, meaning they won't be a breeding ground for mildew and bacteria. For the sporty, beach person in your life, it's the perfect gift.

9. Drink bottle

100% Australian owned and operated, the good folk at Earth Bottles are making a splash (pun intended). Made from high quality stainless steel and BPA-free, this collection of water bottles are not only friendlier to the environment, they are practically a fashion statement. The range also extends to coffee cups, reusable food bags and lunch boxes. Stay hydrated in style with an Earth Bottle.

10. Headphones

It's an Aussie success story of epic proportions – from the University of Melbourne's accelerator program, to a Kickstarter campaign that raised more than $130,000 in 24 hours (and on last check, was at $1.8 million). These super smart headphones integrate unique sound wave technology to measure your hearing, and adapt music perfectly to you. Reviewers say the sound quality is phenomenal. If someone in your life likes to move to a beat, this could be the gift for them.