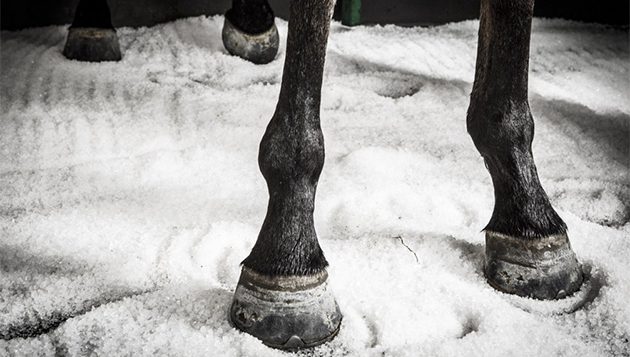 02 Nov

Salt Therapy for Race Horses!

We have worked out the secret to Black Caviar's unbeaten success… salt therapy!

Did you know that salt therapy is huge in the horse racing industry? Leading into Melbourne Spring Racing season, many horses will be breathing in the goodness of salt. A pioneer in therapy for horse's in Australia is Melbourne-based trainer Peter Moody who trained Black Caviar. Since introducing salt therapy for his horses, Moody has said he has seen the benefits in respiratory systems and skin ailments. The biggest plus for him is, it's a natural product. Equine salt therapy is also practiced in the training regime of thoroughbred horse stables across the Middle East, Ireland and United States.

Swimming race horses in the ocean has been practiced for many years. Salt water is great for reducing inflammation, cooling the body, reducing swelling and strengthening muscles without the high impact that occurs when working a horse on hard ground.

Salt therapy has allowed trainers to improve their horse's health from the inside out, without having to be by the ocean. And the process is not unlike human salt rooms!

The principle behind the therapy is the same therapy for humans, known as halo therapy, but applied to horses. Horses having the treatment are taken into a purpose-built stable and required to stand in the stable for 15 minutes a day for three consecutive days. The stable is then infused with a highly concentrated level of mineral salt, not unlike Salts of the Earth salt rooms. The dry mineral salt is inhaled through the horse's respiratory system and coat simultaneously. The salt helps to replenish depleted mineral salts and rejuvenate cells, clear mucus and relieve a variety of skin conditions such as dermatitis, boils, mud fever and ringworm, as well as general wound care. It has shown to be a great help with speeding up the racehorse's recovery from travel sickness and anxiety. The therapy is also used in pre-race preparation and post-race recovery.

So what do vets think? Australian vet Christopher Elliott spoke favourably of the treatment. He used it a lot at Randwick and said it's great for respiratory cases and clears up mucus quicker than normal. He also noted how good the therapy is for relieving coughs and helping wounds heal quicker.

He also highlighted that yard staff with asthma would volunteer to go into the salt room with the horses as it would clear their lungs, similarly the room was very popular with staff with allergies and skin problems.

Equine salt therapy has become so popular that mobile salt therapy units now exist so more horses can benefit from the therapy, the same way the thoroughbred racehorses do in permanent salt rooms.