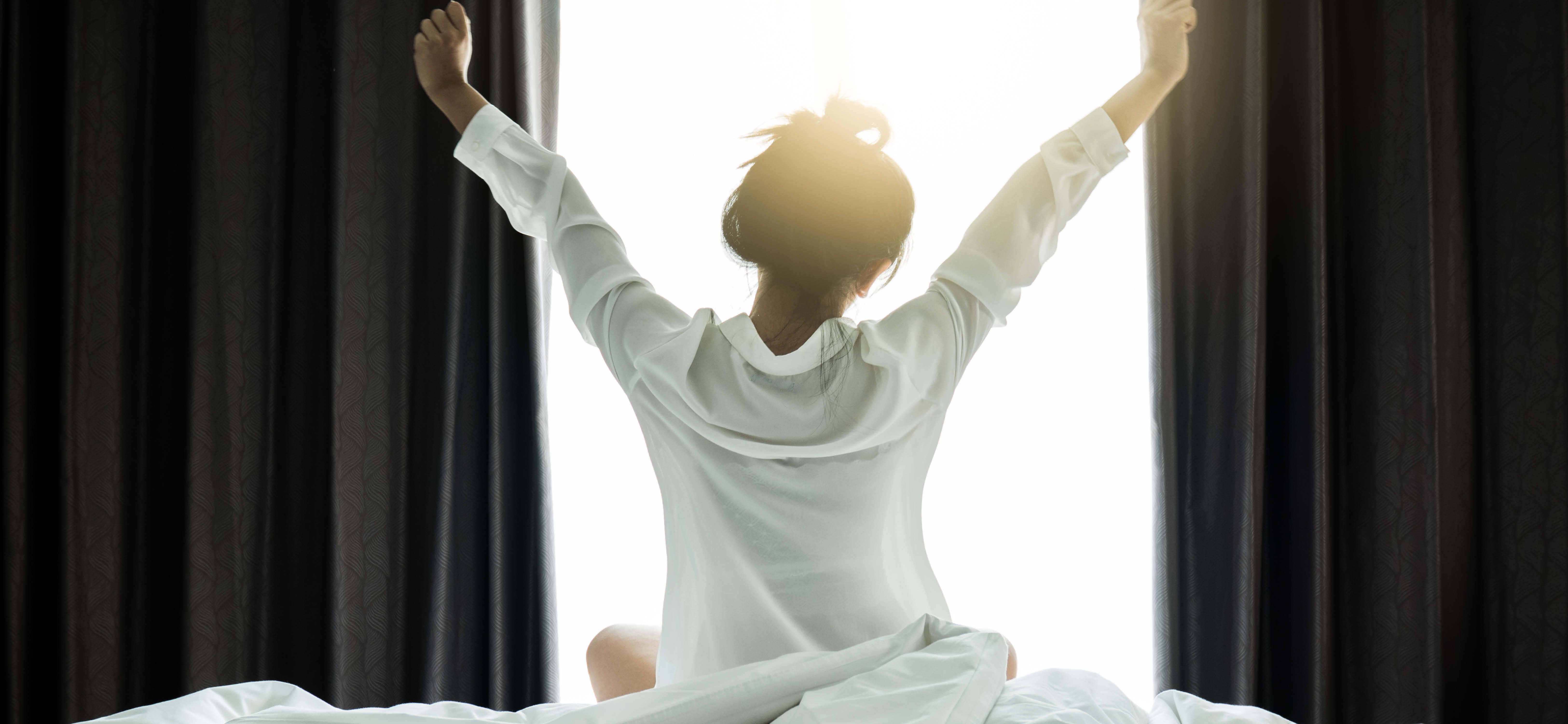 14 May

Reasons to Embrace Being an Early Riser

Mornings can be a struggle for lots of us, especially with the chilly weather making it even more desirable to stay all snuggly and warm in bed. But, there are many health and wellness benefits found in becoming a morning person.

From having more time to yourself, to doing the things you love, here are some of the many health and wellbeing benefits of being an early riser.

Helps maintain a healthier diet
People who wake up early tend to eat breakfast, while later risers are often rushing out the door and have to grab something convenient, usually unhealthy, or they skip the meal altogether. The problem with skipping breakfast is that it leads to poorer eating habits later in the day. If you're hungry because you miss breakfast, the muffin with your morning coffee may be too tempting to resist.

Helps your skin look it's best
After a night of restful sleep, our skin is at its best first thing in the morning. And if you're an early riser, you can take advantage of the morning hours to give your skin some extra TLC. Much the same as skipping breakfast because you're running late, people who get up later in the day tend to focus less on healthy morning habits like hydrating and exercise, which oxygenates your blood and promotes healthy skin. Early morning risers can also use the extra time to exfoliate, moisturize and cleanse.

Gives you more time in the day to exercise
Due to an exhausting day in the office or impromptu drinks after work, good intentions to exercise in the afternoon can often be missed. Making time to exercise in the morning means you are less likely to have an excuse. Plus, you'll find that your morning workout will keep you energised all day long.

Starting your day early improves your concentration. In addition to being able to focus on goals and task lists without being interrupted by family members or co-workers, getting up early means that by the time you get to work or school, you've had hours to set yourself up for the day. You'll be more alert during peak hours as a result.

Early risers tend to be more productive. This is because they have more time in the day to focus on important tasks while the rest of the world is asleep, their brains tend to be most alert in the morning and they tend to make better decisions because they think more clearly in the morning than in the afternoon and evening.

Setting your body up with a regular sleep routine will make it easier to drift off and wake up naturally at the same time every day. This is important for your body's internal clock. If you go to bed late and wake up late on the weekends, it's harder for your body to adjust on weekdays.

Early mornings are the perfect opportunity to enjoy some quality quite time, just for yourself. It's a miracle how quiet the world is first thing in the morning. Not only are there zero distractions which will allow you to enjoy peace and quiet, but you'll also find that your daily commute is easier if you leave an hour earlier and beat all the traffic. Or if you work from home, it will give you some extra time to meditate or stretch so you are ready to take on the world.