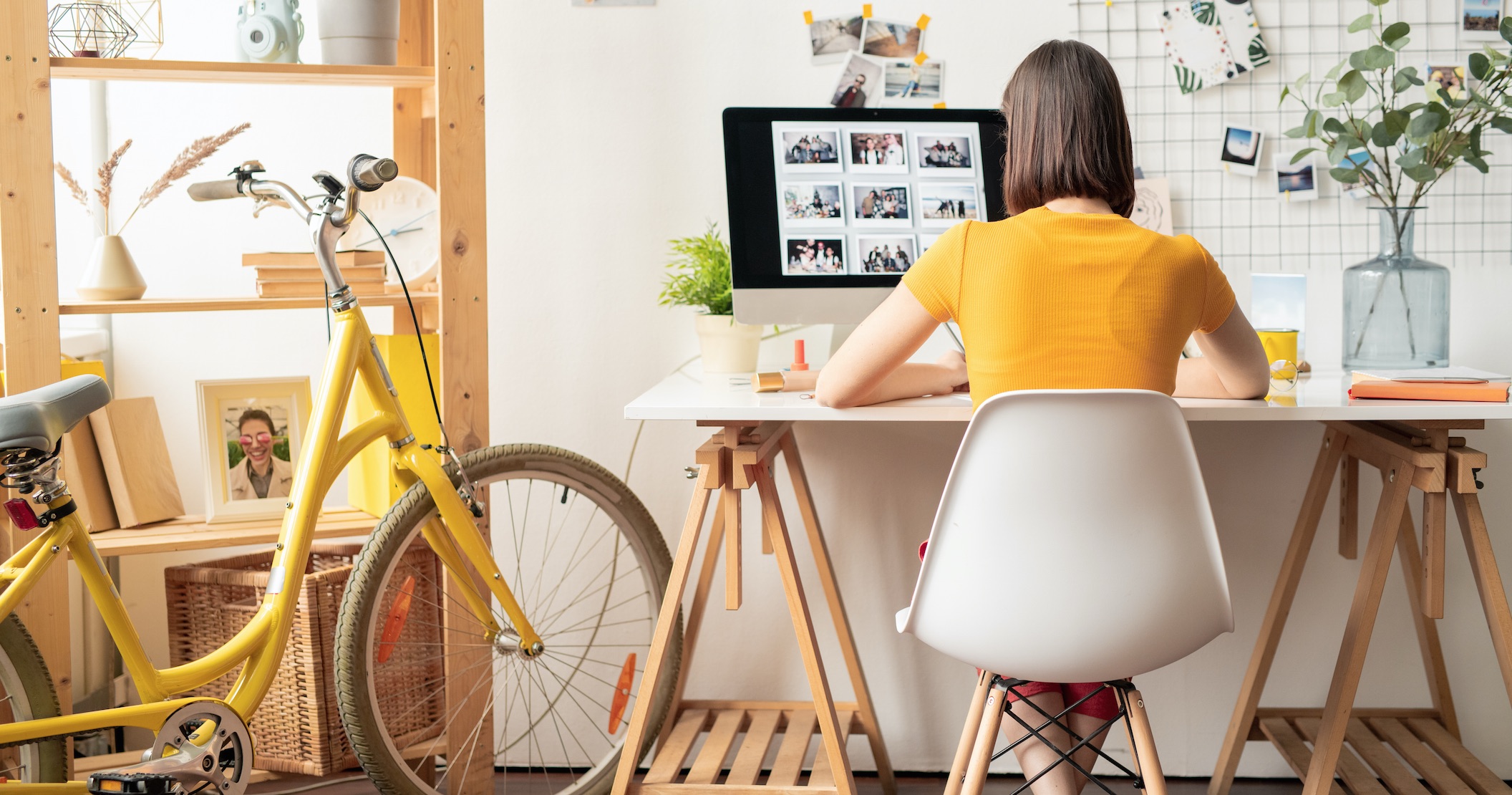 19 Aug

How to work effectively from your home office

For many of us, working from home is a completely new routine and can take a while to get used to and develop a productive rhythm. With no colleagues or boss around and distractions at home like a comfy couch, mountains of washing or noisy kids, it can be really hard to work efficiently and stay motivated. 

With so many people working from home for the first time, here are a couple of tips and tricks to keep you motivated and working efficiently throughout the day: 
Treat working from home like a real job going into an office and take it seriously. Get up at the same time, and complete your regular morning routine like taking a shower, getting dressed (getting dressed does not mean putting your pjs back on) and going to your home office, wherever that may be. To maintain a daily work routine, always have a dedicated start time. This requires discipline but will help create structure to your day from the outset.
Creating an inspiring work space is a must. If you don't have an office in your home, create a space where there is natural light and you feel inspired. Burn a candle, open a window, add a plant or one of our Himalayan salt lamps. Do whatever you need to do to make it feel inspiring and comfortable for you. 
Working from home can result in us being very sedentary. Not having to go out to meetings or even visiting a colleague at another desk can mean sitting for long periods of time. So make a conscious effort to keep moving and try not to sit all day long. Set an alarm if you have to so that every 30 minutes or so you know to get up and do some star jumps, have a dance break or make a cup of tea.
To make sure you achieve something every day, always begin your day with your most important tasks. Write them down and get them done before you open your emails and social media accounts. A good tip is to write your list when you finish work the day before so it's there ready for you when you sit down so you can dive right in.
Set and keep to real office hours. If you start at 9am set working block from 9-12pm, then break for lunch and then go back to work in the afternoon and finish at 5pm. Don't forget to pick a definitive finishing time each day. Otherwise, you might just keep working into the evening and that is not sustainable for anyone.
Try and eat your lunch outside. After sitting behind a computer, we all need some fresh air. If you can't eat your lunch outside, try and get outside for 15 minutes and walk around the block.
Now that we have more phone meetings, try not to sit whilst you take it. Walk around your house, or up and down the stairs or street. Great way to keep moving.
If you can, video calls are also a great way to stay connected with colleagues. It can help you feel more connected and get some social interaction whilst working from home.
Lastly, keep your fluids up. Always have a bottle of water or a cup of herbal tea next to you so you can stay hydrated during the day.