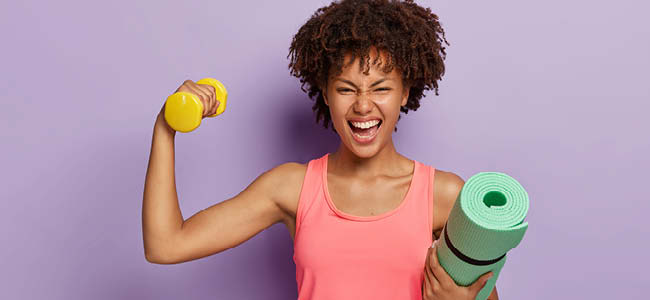 10 Oct

Daylight savings, time to move

On Aussie streets everywhere, humans are stepping out of their cosy habitats, blinking in the sunlight, stretching and yawning, looking confused and a bit sleepy.

That's right. The hibernation is over. Winter has finished with us, and spring has arrived with a gust of warm air.

With daylight savings kicking in, the word on the street is: it's time to get physical again. Shake off those winter blues, and get the spring back in your step. It can be a little daunting to get started though, can't it? You've just had such a sleepy winter, it's hard to strap on the sneakers again. So here's a few gentle tips you can utilise to get back into fitness, and keep your body feeling fresh and fabulous.
Buddy up.
There's nothing more motivating then social hour. Grab a friend and get moving – together, you can rule the world. Whether it's just going for a gentle walk, or finding a fitness class you can both laugh your way through, you'll forget you're even doing exercise because you'll be having too much fun.
2. Have a stretch.
After a long hibernation, a good stretch can be the first thing your body need. Find a yoga or pilates class, and feel your muscles sigh with happiness. If you'd rather stretch in the privacy of your own home, don't forget – there's a million great tutorials on youtube, as well as lots of handy apps. Download one today and touch those toes.
3. Get out in the sunshine.
The warmer weather can be really motivating, just because of the joy it brings. Put on a hat and go for a stroll. Even a slow walk is better than no walk!
4. Schedule it.
If you're struggling to find the time to exercise, block it out in your calendar and treat it like an appt. Remember: this is your body, and it's the only one you've got. Don't feel guilty about giving it a little time and love!
5. Add some movement to your work day.
Walk to work. Squat while you're on the phone. Lunge your way to your lunch break. Plank in the office. Downward dog in the board room. Sure, your colleagues might think you're crazy – but you'll feel great! Sitting down all day is the worst thing for us humans. Get your incidental exercise in, and you'll feel a whole lot better for it.
6. Take some time for you.
Book in a salt therapy session to really dust off those cobwebs. Breathing in the pharmaceutical grade salt that pumps through the air can help respiratory problems, skin conditions, and circulatory functions. You'll be glowing, you'll feel fabulous – and best of all, if you're getting a little bit of hay fever from all of this spring glory, the anti-inflammatory and antihistamine properties f the salt can help clear it right up.
Go easy on yourself, it's been a long winter. Gentle start, plenty of deep breaths, and a little salt therapy on the side. Start your exercise plan today. You've got this. We'll see you out there on the sunshine-y streets, pals.