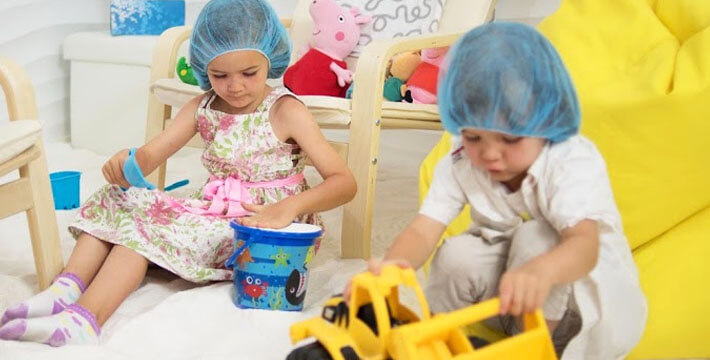 09 Mar

The magical powers of salt

Is it a bird? Is it a plane? No… It's SALT.

Salt is the new superhero. Not only because it tastes delicious when sprinkled on a chip, but because of the wealth of health benefits it can bring when you breathe it into your lungs.

Do you remember how your Grandma used to always recommend a 'good dose of ocean air' when you had a cold? That old wives' tale t that salty air can clear the airways is not just an old tale. It's the truth. Regular salt therapy sessions have an anti-inflammatory effect on swelling in the respiratory tract, and assist to break up mucous and toxins, creating more room for inhaling oxygen. Important, right? Right.

By breaking down the phlegm and build-up in the lungs, salt therapy brings a range of healthy, glow-y benefits, which the regulars will attest to (INSERT LINK). Are you a sports player? Improved breathing means improved performance. Does your partner keep you awake with snoring? Get them into salt therapy sessions. Allergies or asthma? Just like a concentrated dose of ocean air, salt therapy can assist respiratory conditions in a safe, organic, non-invasive way.

Not only is it great for the airways , salt does wonders for the skin as well. The dry salt aerosol particles that are pumped into the salt therapy room can assist with a range of skin conditions, such as psoriasis and eczema. The anti-inflamatory properties of the salt helps to cleanse the skin and reduce irritation, making it less susceptible to itchiness and infection.

With regular salt therapy sessions, you will discover a healthier, stronger you. Clients have found they are sleeping better, breathing better during exercise, have improved stress levels and overall improvement in their health, and showing off radiant, glowing skin.

And if you don't believe us, ask some of the clients who have tried. From Megan Gale to Zoe Foster-Blake to high-profile athletes, everyone is singing the praises of salt.

Find yourself a salt therapy session today. It's only natural.