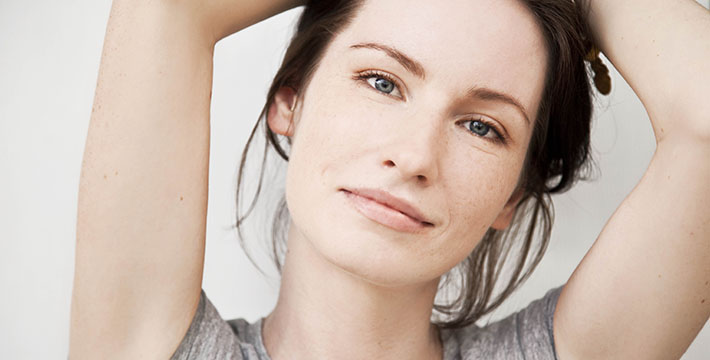 11 Mar

Unearth relief from eczema

Skin conditions. They can go much deeper than the surface of the skin. They can affect our hearts. Not in a literal sense, but in an emotional one. Sufferers of eczema and other similar conditions will know that living with constantly itchy, red skin can bring a good dose of emotional turmoil as well.

It's a vicious circle, really. We've all heard that stress can make eczema worse. But once your eczema has flared up, it can bring emotional stress. And then the stress of the eczema can bring on more eczema, and so on, until you're just not in the mood to leave the house for a while.

So, what can you do?

Sufferers of eczema are finding relief when they include salt therapy in their regime. Salt therapy involves sitting in a comfortable chair in a relaxing room (doesn't sound too bad, right?) while pharmaceutical grade salt gets pumped through the air. Natural salt has many properties that can assist in the relief of skin conditions. It can help improve the good bacteria on the skin, aiding the natural protective properties. It helps to balance the Ph levels.

Rachel from Hampton in Victoria shares her experience with salt therapy: "Having suffered with Eczema for over 30 years, my skin is always dry and irritated. After using the magnesium spray and having salt sessions twice a week, my skin is now the best it has ever been. I started using salt therapy with my 2 daughters for breathing issues, coughs, blocked noses etc. After 2 weeks (2 sessions a week), they are both sleeping so much better, and breathing has eased. I recommend salt therapy to everyone I speak to."

Salts Of The Earth can also provide pharmaceutical grade salt for bathing at home. Combined with regular salt therapy, salt bathing can help relieve the skin. Plus, you have an excuse to light a few candles and enjoy a nice soak in the tub.

If you want to get back to living your life without having to worry about exacerbating your eczema, then give salt therapy a try. Some relaxing sessions at a Salt Therapy centre may not only help relieve your skin symptoms, it can take away some of your stress, too.

Give yourself and your skin the treat you deserve. Go get salty.