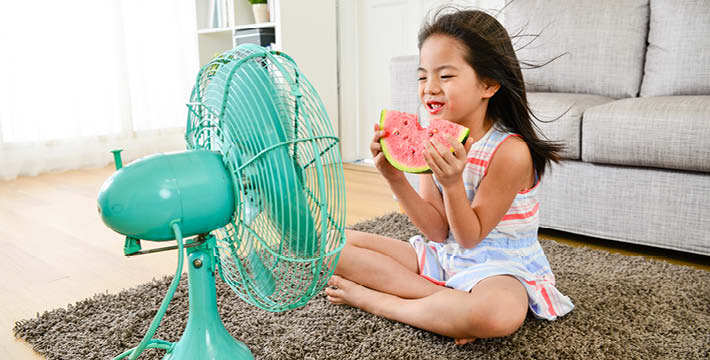 25 Feb

Beat the dangers of the summer heat

As we swelter though another summer heatwave, we need to take care and make sure an innocent trip outside doesn't result in third-degree sunburn, heat stroke and severe dehydration.

From avoiding too much UV, to finding safer ways to exercise in a heatwave, here are some tips and tricks to stay healthy and protected this season:
Keep track of the UV ratings




We are all aware there is a big hole in the ozone and that Australia has one of the

highest rates of skin cancer in the world

. Because of this we must take care by ensuring you're always armed with sunscreen and invest in a pair of quality sunglasses with a decent UV rating. We recommend using the

SunSmart app

, because it's great for measuring UV and understanding the risk of exposure on any given day.
Avoid extremes




It's not just your skin that can take a beating from the Australian rays. Heat exhaustion and sunstroke are some of the world's most surprising health concerns. We're just not built for extreme, direct and hot sun. From headaches and nausea to fatigue and cramps, heatstroke can have a dramatic effect you your wellbeing. Always listen to your body, keep cool and don't overdo it.
Adjust your exercise




When the mercury hits 40-degree, your usual 5km cycle or lunchtime jog probably isn't the best idea! Try replacing your high-energy sports routine with something a little less sweaty and risky on your health – do some laps in your local pool, join a yoga class or get in a late-night gym session instead.
Keep hydrated




Studies show that even mild dehydration can impact your body's functionality and hinder things like concentration

, irritability and productivity

. Make sure you have a water battle with you at all times, and be sure to keep your water intake up if you're doing any exercise.
And, as a bonus: stay hay fever-smart.
Often only associated with spring, summer can also bring with it higher pollen counts and thunderstorm asthma warnings. If you're a hay fever sufferer, ensure you are keeping up your regular salt therapy sessions and have some antihistamines on hand, so you don't have to miss a day of summer fun!